ENERGY AND NATURAL RESOURCES
At MENA City Lawyers - MCL, our attorneys provide in-depth technical expertise along with vast experience in representing oil and gas companies across the Middle East and the Gulf Cooperation Council (GCC) regions. We offer a comprehensive range of legal services, ensuring excellent outcomes for our clientele.
We have a robust legal competency in the oil and gas industry, providing advisory services across the upstream, midstream, and downstream sectors. Our clientele ranges from local and international oil and gas exploration companies and service providers to corporate entities, investment funds, and government agencies.
We provide guidance on all aspects of oil and gas transactional and operational issues, including in the Middle East, GCC, and other regions globally. Our services span licensing, joint venture agreements, project contracting, construction and service contracts, including acquisition, disposal, farm-in, oil and gas transportation, marketing, and sales. Additionally, we offer due diligence services and advise on production sharing and utilization across the value chain.
MCL prides itself on its well-established reputation within the public and private sector, including oil and gas companies, industry professionals, and government and regulatory bodies. Through our dedication, we have fostered strong, long-term relationships across the industry and are always current on regulatory developments that impact our clients. Consequently, we are adept at helping clients navigate various legal challenges, strategizing around fiscal terms, political risks, and collaborating with local advisors to ensure optimal results.
Our firm excels in providing internationally-focused services, gained through familiarity with numerous diverse legal jurisdictions, including the Middle East, GCC, EU, North America, and the CIS countries. Many multinational companies rely on our quality services, recognizing us as a unique Pan-Arab law firm offering comprehensive local and international insight. Consequently, the depth of our experience, coupled with our strategic location, benefits our clients by applying cost-effective strategies to achieve their goals.
Our upstream services include drafting, reviewing, and negotiating various agreements such as Concession Agreements for Petroleum Exploration, Gas Sales Agreements, Gas Processing Agreements, and Licenses for Gas Transmission Pipeline Systems, Production Sharing Agreements, among others. We also assist in regulatory compliance, project and facility approvals, and advise on investment plans, corporate and commercial matters when necessary.
In the midstream and downstream sectors, we provide comprehensive project assistance from construction to commissioning and procurement. Our services include contract negotiation and drafting, project feasibility studies, stakeholder consultations, advice on project structuring, acquisitions and investments, and legal counseling during the marketing, sales, and transportation phases.
We operate using a horizontal project management system, promoting a multidisciplinary and integrated approach to meet our client's project requirements. At MCL, partners collaborate closely with lawyers and associates across our legal departments, combining specialist local knowledge with extensive international legal experience. Thus, our Oil & Gas team works hand- in-hand with our Corporate, Construction, Competition, Banking & Finance, and Litigation teams to offer a comprehensive, cost-efficient service to our clients.
Practice Areas
Practice Areas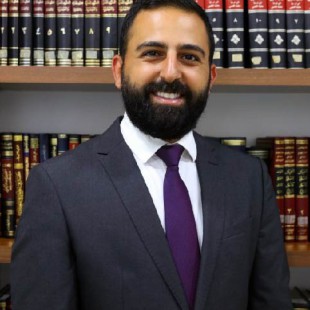 Maher
Jaber
Senior Associate