TECHNOLOGY, MEDIA AND TELECOMMUNICATIONS
MCL provides a cutting edge legal service based upon the latest advances in technology. 
MCL lawyers undertake continuous professional development which ensures that our lawyers remain updated about the latest IT, media and telecommunications developments. We apply this heightened knowledge by providing innovative legal advice which seizes on the opportunities created by these advances. With ever-increasing convergence in the technology, media and telecoms industries, MCL provides a cohesive approach across a broad range of expertise. The MCL network is well-placed to support clients in taking advantage of technological convergence across the MENA region.  
 
MCL has particular expertise in website development and database agreements, software licensing and protection, digital content agreements, system development, data protection, internet law, e-commerce, gateway, processing and online agreements, outsourcing, and interconnection agreements.
MCL lawyers advise media providers in the legal intricacies inherent in commercial media ventures internationally and throughout the MENA region. Our firm provides assistance to television and radio broadcasters, social network operators, film and television studios and producers. MCL furthermore has significant expertise and experience working with print, online, and music publishers in order to ensure that they are aware of the latest media developments.  
 
Our firm is capable of handling all aspects of regulation and practice in the fixed and wireless telecoms industries. We have particular expertise in telecommunications regulation, infrastructure, network access and sharing, procurement and outsourcing.
Practice Areas
Practice Areas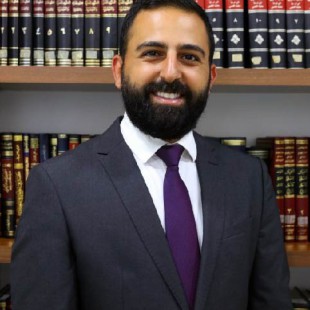 Maher
Jaber
Senior Associate