INSURANCE AND REINSURANCE
MENA City Lawyers - MCL lawyers are highly experienced in handling both complex insurance claims and insurance fraud, whether acting for the claimant or defendant. We act for policyholders and insurance companies. MCL also act on behalf of the beneficiaries of offshore trusts. 
MCL's Insurance Department advises on an array of matters including insurance policies, re-insurance, coverage issues, policy interpretation, errors, omissions and professional negligence, captive insurance, insolvency and schemes of arrangement, property damage, business interruption and liability insurance, contract drafting and regulatory issues.
MCL offers insurance companies and their clients a comprehensive insurance defense practice. The firm has represented international and local insurance and reinsurance companies in numerous actions. MCL lawyers also assist the insurance and reinsurance companies in conducting due diligence and continual professional development for their staff with regard to industry knowledge. 
The focus of the Insurance Department has been professional indemnity insurance litigation in respect of subrogation defenses and recoveries; defense work for insurers regarding policy response; interpretation; and personal injury, including but not limited to:  
 
Automobile insurance: we help car insurance policyholders and those involved in motor vehicle accidents with the frustrating and often confusing process of recovering compensation for injuries and damage to vehicles;
 
Fire insurance: we take legal action against responsible parties, ensuring that the homeowners insurance companies that our clients are paid what is legally entitled to them;
 
Bad faith: we represent insurance policyholders in claims against insurance companies that have refused a claim which the insurer may be legally obligated to pay, or have denied an insured's claim without conducting a proper investigation;
 
Life insurance: we assist clients with legal matters involving denied and delayed life insurance claims; 
Health insurance: we have represented both healthcare providers and healthcare policyholders for several decades.
Practice Areas
Practice Areas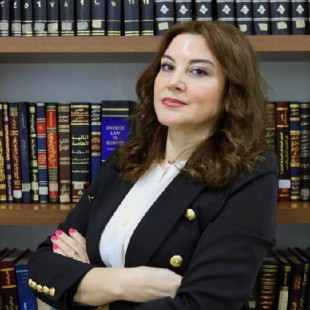 Hanadi
El Hajj
Managing Partner