OIL & GAS
MCL provides fully comprehensive services and expert advice regarding the Oil & Gas Industry. Our experienced Oil & Gas team can advise at the initial discovery stage right through to extraction and supply. MCL has experience in representing oil and gas companies across the Middle East and GCC regions.
MCL puts the necessary framework in place to ensure any client project undertaken within the Oil & Gas Sector is initiated and maintained in the most efficient manner possible.
MCL caters for the needs of National Oil Companies (NOCs), International Oil Companies (IOCs) and Companies, including Investment Funds and Government Agencies. Services are provided at all 3 major stages of the Oil & Gas Industry Operations: Upstream, Midstream and Downstream stages. 
MCL has developed and maintained strong, long-term relationships across the Oil & Gas sector and we are constantly aware of all regulatory developments that may affect our clients' interests. When providing advice we work closely with local advisors to achieve the best result for the client.
 MCL takes an international approach to the issue at hand applying experience gained in the Middle East, GCC, EU, North America and CIS countries. Due to our commitment to excellence, MCL are the number one choice for multinationals seeking services in the Oil & Gas sector. The depth of our experience coupled with our strategic location in the MENA region, yields valuable advantages for our clients. MCL services are delivered in an expedient, reliable and cost efficient manner. 
MCL also holds membership with the World Energy Council (WEC) and in turn, has access to its vast global energy network. The WEC Lebanon Committee creates a national energy society platform whereby experts come together to discuss energy issues in the country. 
Upstream Services
·      Drafting, reviewing and negotiating various agreements including Concession Agreements for Petroleum Exploration, Profit Sharing Agreements (PSAs), Unit Operational Agreements (UOAs), Gas Sales Agreements, Gas Processing Agreements, Licenses for Gas Transmission Pipeline Systems and Production Sharing Agreements;
·      Negotiation and drafting of settlement agreements;
·      Negotiation and drafting of Joint Operating Agreements (JOAs), governing the relationship between the operating and non-operating contractors, inclusive of their rights and obligations during the implementation of an exclusive right for exploration and exploitation activities;
·      Assistance to applicants seeking entry into the Oil & Gas market;
·      Assistance to applications at the pre-qualification stage of tender through preparation of tender documents in matters relating to regulatory compliance;
·      Drafting and negotiating agreements between joint venture and/or consortium parties;
·      Applications for approval of projects and facilities including Oil Sands projects;
·      Licencing of Natural Gas exports;
·      Utility cost of capital, determination of pipeline tolls and tariffs, assessment of energy supply and requirements, pipeline bypass;
·      Assistance with privatization of Downstream Hydrocarbon Assets;
·      Interpretation and application of environmental legislation relating to Pipelines, Processing and Production Facilities, Oil Sands Developments and Petrochemical Plants;
·      Determination of Gas Utility rates and tariff provisions;
·      Affiliate relations and industry Code of Conduct matters;
·      Advising across the project chain in its entirety, including Lending and Financing, Construction, Operations and Maintenance Agreements;
·      Advising on Oil & Gas investment plans upon client's request, ensuring regulatory compliance as well as assessing the risk involved in such investment, guaranteeing the client's benefit.
·      Advising and assisting clients during Post-Award Negotiations;
·      Ring-Fencing of Regulated Business Activities of Energy Companies and Proposal Licensing;
·      Project Feasibility Study;
·      Project Due Diligence;
·      Stakeholder Consultations;
·      Detailed Options, Analysis and Recommendations.
Midstream & Downstream Services
·      Full service assistance in all phases of Project Construction, Commissioning and Procurement;
·      Assistance during Construction Phase of Supply Lines by End Users;
·      Negotiation and drafting of SP, Subcontractor and Supplier Contracts;
·      Advising on the importation of LNG and subsequent use thereof in a Power Plant;
·      Advice on Project Structuring;
·      Acquisitions and Divestments, including Farm-in, Asset Sale or Share Sale;
·      Legal counselling during the Marketing, Sale and Transportation Phases;
·      Negotiation and drafting of Lifting and Gas Balancing Arrangements;
·      Assisting with Tie-in Arrangements and Access to Infrastructure;
·      Negotiation and drafting of Rig and Service Contracts. 
  MCL applies a horizontal project management system to allow for the timely completion of the tasks per client's project requirements. Our Oil & Gas team works closely with the corporate, construction, antitrust, banking & finance and litigation teams to provide a cost-efficient service to the client.
Practice Areas
Practice Areas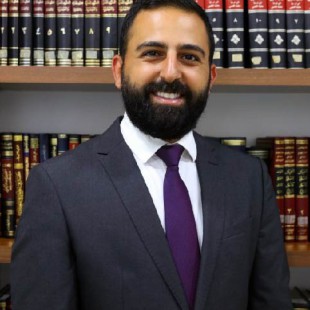 Maher
Jaber
Senior Associate