ISLAMIC BANKING & FINANCE
Islamic finance is one of the most rapidly expanding areas of finance and its products are continuously evolving.
MENA City Lawyers - MCL is the premier choice in the structuring and implementation of Banking and Islamic Finance transactions, and  is at the forefront of innovation in providing client tailored advice to our clients. We offer financing solutions to our clients which facilitates investment in compliance with Shariah requirements.
MCL well developed knowledge of the Islamic banking and finance mechanism and rules coupled with a strong relation with Sharia's scholars, allow MCL to provide a high level of Islamic Financial services.
MCL lawyers have a detailed understanding of the conventional and religious legal principles governing Islamic finance, evolving financing techniques and the primary factors fostering and affecting development in this fast changing sector. 
Our Islamic Finance lawyers advise clients both in and outside the Middle East on issues of Islamic law across a broad range of industries, practices and products. We regularly represent financial institutions that provide Shar'a compliant financing, whether as equity participants, lessors or in some other transactional role.
MCL extensive knowledge base allows it to provide up-to-date legal advice on a broad range of nuanced issues that arise during the structuring phase of any Islamic transaction.

Legal complexities in the past have included specific jurisdictional concerns, commercial issues, taxation, accounting and other regulatory considerations. Our Islamic finance experts not only advise on major transactions and large-scale projects for banks, corporations and sovereigns, but also assist clients in developing innovative Islamic financial products in all practice areas.
MCL Islamic Finance Department shall focus on providing an efficient service with particular focus upon attaining the best result for the client. Our service includes structuring, documenting and advising on:
 
All taxation matters involving to Islamic finance dealings
The key Islamic contracts of Murabaha, Modaraba, Tawarruq, Ijara, Wakala, Musharaka, Salam and Istisna Shariah compliant investment
M&A transactions involving Shariah compliant vendors and targets
Project finance issues, irrespective of whether the project was on an entirely Islamic or multi-tranche basis)
Shariah-compliant asset finance, including aviation and shipping finance
Interbank treasury instruments for IFIs
Islamic mezzanine and structured finance
Private equity, venture capital and real estate funds
Sukuks
Restructuring of Islamic financing facilities
Islamic transaction dispute resolution
Shariah-compliant structured finance and derivative products.
Profit rate swaps
MCL Islamic finance department encompasses cross-jurisdictional specialist groups whose expertise includes taxation, derivatives & structured finance, projects, banking, corporate trustee, securitizations, sukuk and real estate.
The specialist work of our group offers coordinated and tailored legal advice which serves the client's needs. The client is always at the forefront of our thinking and all efforts are made to ensure the right outcome for each specific client.
MCL has recently published the most advanced and detailed Islamic Finance Lexicon in English language, which includes more than 500 terms.
Practice Areas
Practice Areas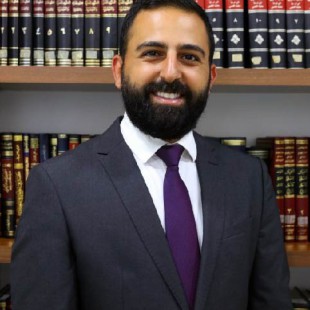 Maher
Jaber
Senior Associate